Resilience in Preschool children- A step by step guide to confident Problem Solving.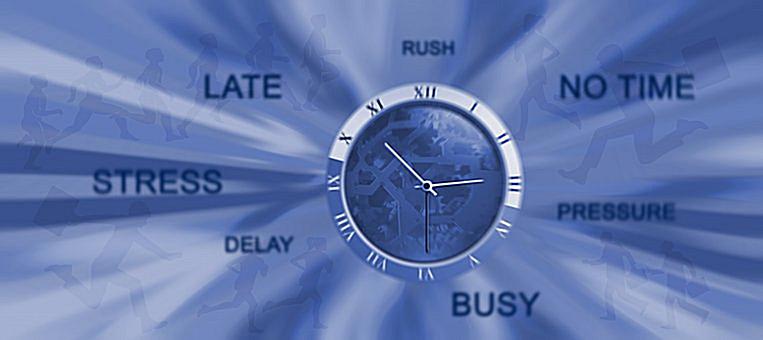 The challenges in our children's world are not going to simplify any time soon. They will be challenged,time and again, with fresh puzzles to solve.It is essential that our kids meet the pressures of life with confidence and perseverance and bounce back smarter. This quality can be taught and is popularly called RESILIENCE.
THREE QUALITIES OF A RESILIENT CHILD:
Resilient kids are optimistic and look at brighter side of people , situations and life;
Resilient kids take ownership of how they behave, how they do certain things and above all how they feel at different points in time;
Resilient kids have a considerable amount of personal control over what they are feeling and how much of that has to be expressed.Also expressing it in win-win ways is their primary response.
ROLE OF PARENTS IN RAISING RESILIENT CHILDREN:
According to Dr.Brooks and Dr.Goldstin, If your actions and words match and you never find your child's questions irrelevant , you raise your chances of being successful at raising Resilient kids.
Parents need to accept their kids in all their uniqueness.
They should have realistic goals and expectations from themselves and from their kids, leading to a more satisfying and less-stressed parent- child relationship.(More on Parent child relationship markers here)
Focusing on their strengths and teaching them on playing the game of life on their strengths is far more better than harping on their weaknesses;
Viewing mistakes as opportunities to learn and experiences to master the other ways to a solution always helps. Belittling and demeaning comment will only derail the process of raining resilience in them.
Nurturing a positive self view and a sensible problem-solving skills with a reasonable decision making builds their sense of self and their self esteem
Discipline is the stepping stone to building their self esteem and self confidence, Use discipline to show that they are loved and cared for but make sure they realize that they cant't get away with whatever they want.Never use discipline to intimidate or humiliate children as it usually backfires
Be resilient yourself- focus on two main components of resilience- Decision making and Problem solving. Both of these will develop the sense of control over their lives and thus a resilience mindset
Make connections , teach your child to make friends,watch that the kids don't get isolated , help them find comfort in connecting with a higher power whether through organised religion , your traditions to worship or any other ways you like. This will foster empathy , feeling other's pain and provide social support and resilience.
Do not underestimate the power of having a daily routine.Younger children specially crave for more structure in their lives to feel in control overall. Let the children have a say in developing his or her routines.
Endless worries around routines need to be taken care of as it is counter productive to our purpose.Be careful of what your child is being exposed to that can be troubling.
Screen the news , the internet or the over heard conversations and ensure that the child learns to take a break from anything that troubles them proactively.
Reset your beliefs around change. Keep them positive. Think and voice your optimism often like 'CHANGE IS PART OF LIVING' or 'CHANGE IS GOOD' . Let your child see how changing from lower grades to higher ones have resulted in a better version of them
RESILIENCE AND PRESCHOOL KIDS:
Preschool kids are very new to mastering walking and talking. They are unable to voice their fears and anxieties .Although they appear to be too young to be perturbed by whats happening around them, they are like sponges.They do absorb frightening events from media or conversations around them as they overhear. Its important to screen and chaff the content to build up resilience in preschoolers
Preschoolers need to be watched for any signs of anxieties. They show all these and more by being clingy more than usual. Many other behaviors like thumb sucking , bed-wetting, panic attacks,or any other behaviors that they should have outgrown.PLAY-THERAPY, STORY-TELLING therapy OR A TOY-REPRESENTING THE CHILD therapy will be a good place to start so that the child expresses their fear and anxieties.Pretend games give an edge on expression of all that they are unable to put in words.
Loads of FAMILY TIME is a definite shock barriers for the tiny bundles of joy. Blanket them in enough security and family closeness to nurture their optimism and confidence.Let them learn enough from observation of how you problem solve and take crucial decisions.
During times of change or stress (as it normally would!) ensure you spend more time with the little ones playing , going creative, reading stories of goodness and hope or simply by holding them close so that their confidence around problems is unshakeable.
Create templates of schedules or routines. Their daily rituals are sacred for them.If bedtime is the time to read them some stories, make sure you keep that time for stories. Predictability in your behaviors and actions will count in the long run.
I used these pointers while I was nurturing my kids and its so comforting to see them grow into confident young adults who value their schedules and routines, crave for a family-time: " our quintessential FAMILY-HUG once in a day and keep it sacred till today. They are 'okay' talking around their challenges and seek ways to better their confidence in their decisions on an ongoing basis.
To sum it all up, Resilience is the only way forward to raise kids who can handle their problems and spring back quick and fast. The parents role assumes great importance in this process and knowing what to do to raise a resilient child in a preschooler is half the battle done.
Let me know how many of these suggestions you are already putting into action with your preschooler. Do share how is it all shaping up at your end.
Watch this space for are a quick and effective way to enhance Resilience in your Elementary, Middle and High Schooler soon