Gone with the wind-What I say and what I do when I make resolution every year!
New year is the time to pen down new hopes, aspirations and goals.  'Resolutions' and 'New year' are like conjoined twins. More than eighty percent of people wish to start it all over again and with what gusto!! I am no exception.I look forward to each year end, take stock of where I have reached with respect to my resolutions and jot down some to make the New year count.
WHAT ARE MY RESOLUTIONS?
I take pride in being a compulsive achiever. I take pride in the fact that when balanced well it will give ME an edge!
My wish- list this year will include:-
To take my business to the next level;
To travel solo and find myself in areas other than work;
To acquire a few specializations in my expertise;
To have a T-Shirt body!! wondering what's great about it? well, it will be a true test of my ability to persevere and adapt, more so in the menopausal phase of life. It is indeed going to be a big deal!
WHERE DO I STAND PRESENTLY?
I admit I am high on  goal setting and my achievement quotient is exceptionally high. I am ready to be the odd one out as it's  never the case of gone with the wind in the months that follow.  For me it is more rewarding to achieve my goals than to suffer in guilt due to non -performance. I guess, I am internally wired to be a 'goal oriented person'. Of course I have my phases of wanting  to let it go and be a 'river type person' and I do indulge in being one many a times.
WHAT WORKS FOR ME?
I am a big proponent  of making small and consistent changes daily.That's my strategy to reach a meeting point with my goals. A single question " What simple action  can I do today to produce a new impact towards success in my goals?" have never let me down.
Another strategy when I spell out goals for an year include looking back QUITE OFTEN  at all decisions that I made to assess what worked . It has always powerful and had proven enough to put me into a beautiful state of anticipation and optimism towards my future. I put up my goals for each new year fully connected that these all the stepping stones that will shape my destiny tomorrow.
WHAT'S THAT SMART ABOUT MY GOALS ?
I understand fully that persevering to get them, inspire me to be more creative and ignite my passion. I do follow up by raising my stake by making them public(it raises my stakes even higher) and tagging them on with a deadline to meet.
Magically enough, the above two steps help me achieve my goals once I have clearly defined them !! (Thankfully I have been able to teach my brain that it is the only thing that counts!!)
WHAT GOES WITH THE WIND FOR ME IN THE YEAR 2019?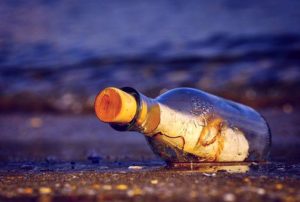 The only things that are gone with the wind would be my agony about not being able to manifest my little aspirations, my suffering on inability to  realize my true potential & my imperfections that affect my influence and effectiveness big time:) After all I AM ME..NO APOLOGIES, NO REGRETS!!
#NYR2019 #Newyear_bloghop
This blog post is part of NEW YEAR RESOLUTIONS BLOG TRAIN on the prompt "Gone with the wind- What I say and what I actually do when I make resolutions every years!"
This blog train is hosted by Prerna Wahi @prerna_wahi with amazing co-hosts @alpanabapat and @vartikasdiary, sponsored by Pandora's Box and Recipe Dabba.